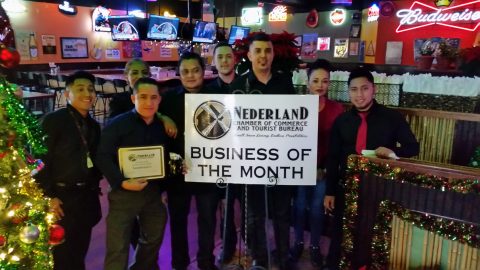 Tell Us About Your Business!
• What is the name of your business?
Sombrero's Mexican Grill
• Who is the business owner?
Geovany Carillo
• What year was your business established?
1992
• Give a brief history of your business?
Started in Tomball,TX. Grown to 8 locations. Mainly in Houston area.
• What type of merchandise/service is sold here?
Tex-Mex Cuisine
• How did you get your idea or concept for the business?
owner started out in food service industry and decided to venture
out on his own.
• What is unique about your business?
The brand name is known for our Signature Margaritas and Hot
Sauce
• What keeps your customers coming back?
Our consistency in great food and excellent customer service
• What is your personal secret to success?
Quality ingredients from scratch!
• If you could give your customers a message, what would you say?
Come see us for Great Food, Amazing Customer Service and
Awesome Atmosphere!