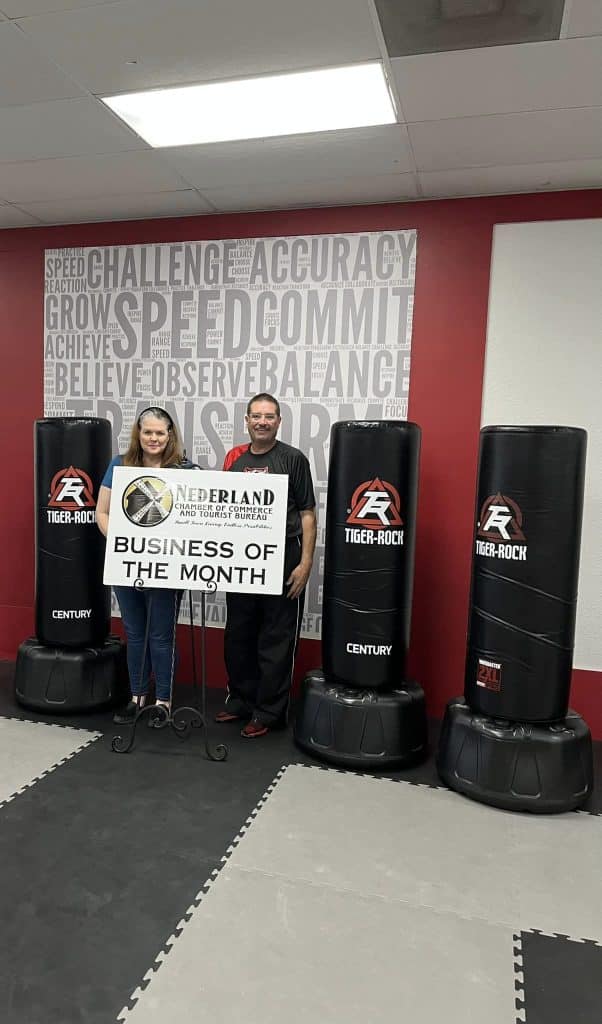 What is the name and address of your business?    
Tiger-Rock Martial Arts of Mid County
1427 S. HWY 69 Nederland, TX 77627
Who is the business owner?
Wayne Mathews – 8th Degree Grand Master Black Belt
What year was your business established and give a brief history?
Tiger-Rock Martial Arts of Mid County has been serving the area since 1985. When Grand Master Wayne Mathews moved to Texas from California with his Mom and Dad he met his instructor playing pool and lost a bet and the rest is history. He fell in love with martial arts in Beaumont, TX and decided he wanted to run a training center of his own in Mid County, He has been teaching ever since. Grand Master Mathews started out at the YMCA and then moved to his own academy on 9th ave and Jimmy Johnson until Hurricane Rita moved us to the youth room at Fellowship Baptist Church and finally settled at The Plaza in 2007. Grand Master Mathews changes lives everyday and is excited to do so with his instructor team backing him.
What type of merchandise/service is sold here?
Martial Arts Lessons.
What is your personal secret to success?
To work hard and never take life for granted. Always love what you do and you will never truly go to work.