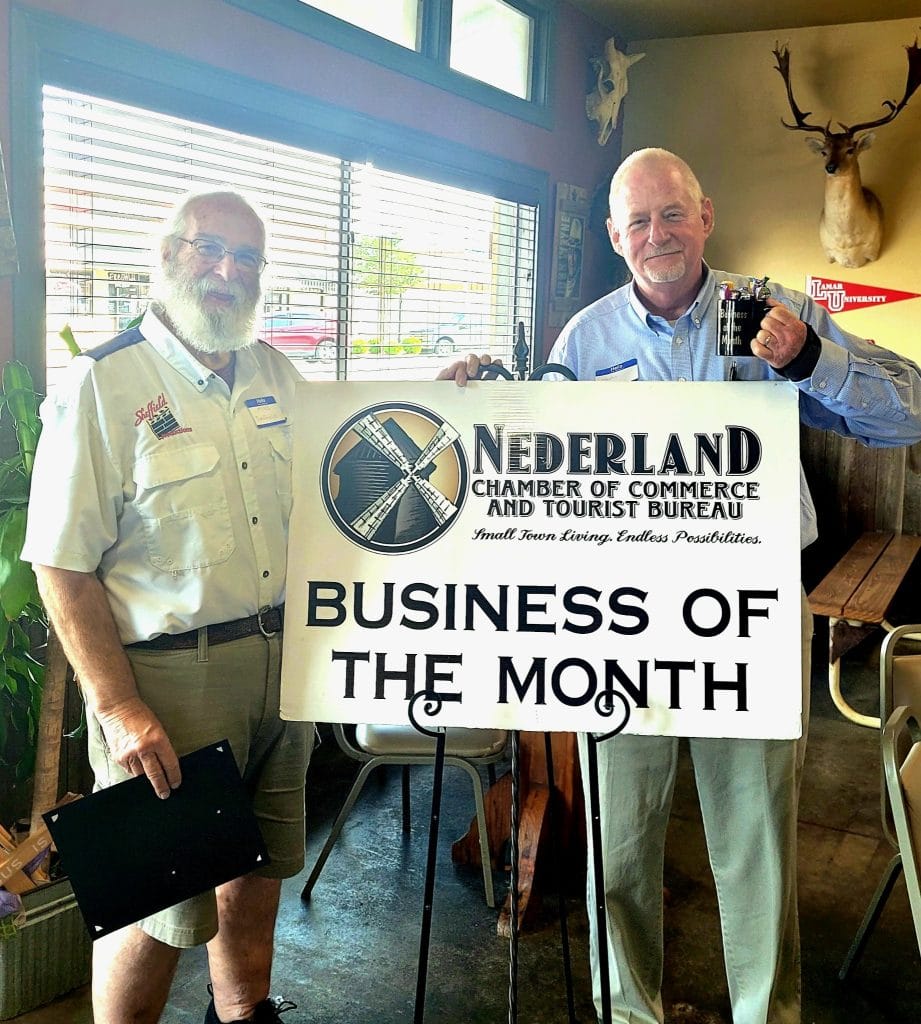 What is the name and address of your business?
Sheffield Productions 13221 Herring Ave in Port Neches
Who is the business owner?
Mike & Cathy Sheffield
What year was your business established and give a brief history?
1985, with an early modal video camera taping baseball/softball games, Birthday Parties, & Weddings. From this modest start to years later having our sports featured on serval cable outlets & channels through-out the State. We've been fortunate enough to have a segment on the TX Governor Air on C-Span but our current pride and joy is airing Nederland Football "live & free" on the internet.
What type of merchandise/service is sold here?
Video Production & Services
What is your personal secret to success?
Sheffield Productions has been fortunate enough to have local support from the community & Families whether we are taping recitals or local Sports & Events on our Sheffield Productions Youtube Channel.