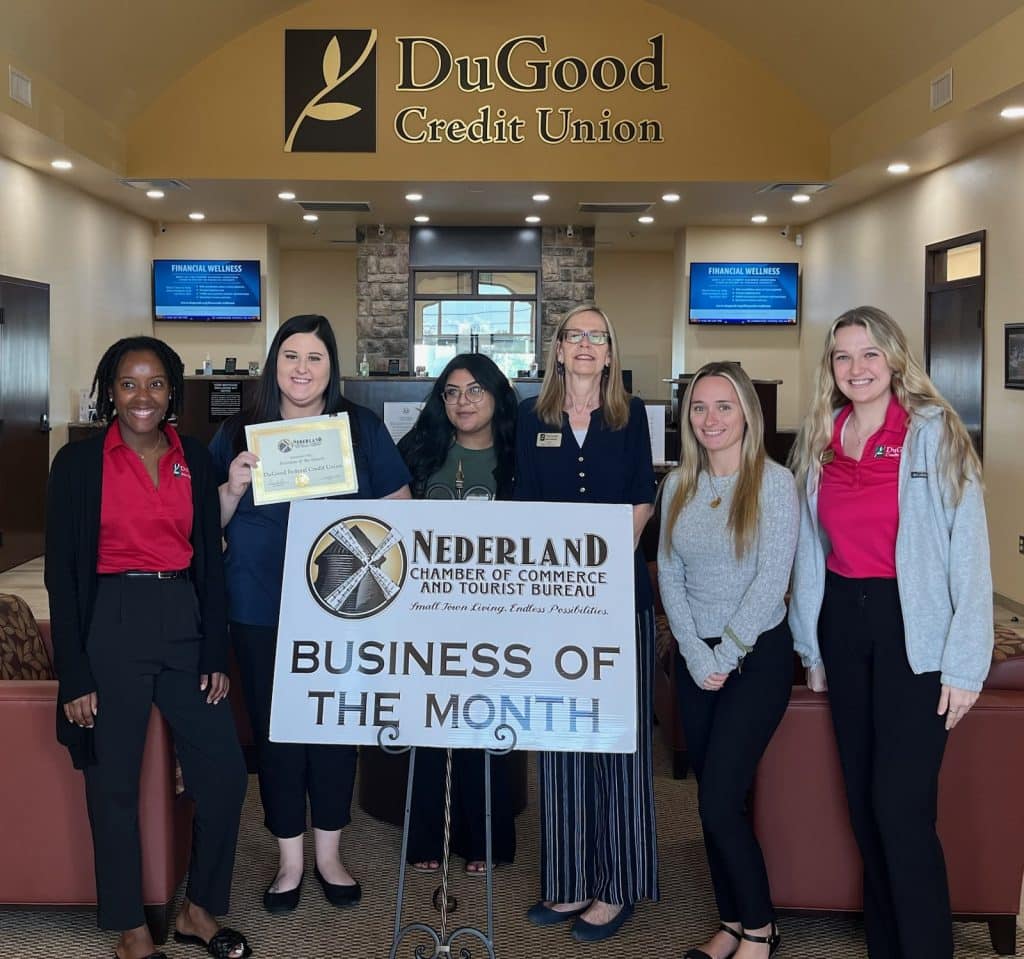 What is the name of your business?
DuGood Credit Union
Who is the business owner?
As a 100% local Southeast Texas credit union, our members are our owners. Each of our members has an important voice at DuGood! They help elect our leaders and influence the future of our credit union. We're so grateful for our members' support. DuGood has been serving Southeast Texas for over 60 years, and we wouldn't be here without them!
What year was your business established and give a brief history?
DuGood was established in July of 1962. The credit union got its start in the office of one of the plant workers at the DuPont Beaumont Works. Over the years, we have steadily grown and now offer 12 locations to ALL Southeast Texans.
After a merger in 2005 with Goodrich Credit Union, we became DuPont Goodrich Credit Union and used "dugood" for our web URL. Our members immediately started calling us "DuGood," and the name just stuck! It was a natural fit because doing good and giving back was – and still is – at the heart of everything we do.
What type of merchandise/service is sold here?
DuGood is proud to offer the latest in financial services, and a full suite of lending solutions customized to fit individual needs. From personal checking to commercial lending, we've been helping families and businesses build a better future for generations.
What is your personal secret to success?
Simply put, our secret to success is giving "more to members." We understand that our members have many choices when it comes to banking! It's a privilege to serve them, and we're committed to providing them the incredible service they deserve.