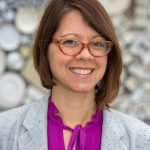 Amber Ambrose – Social Media Strategist, Former Freelance Writer, CEO of Ambrose McDowell Communications (content-focused agency in Houston, TX) – will be our special guest speaker for the first BizConnect of 2018. Amber will be covering the following…
Understanding the basic tenants of social media is the first step in using it effectively for business. What types of businesses can benefit from a social media strategy? What type of content should you be posting on your platforms? How can you adjust the type of content you post to meet specific goals? How often should you post and why? How does an ad differ from an organic post? What does branding have to do with any of this?
All these burning questions answered, and more this 
February 20
.
Be there or be square.
Related: No one likes a square.